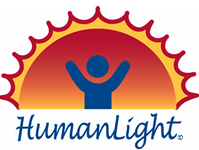 Being that Humanism is a non-theistic philosophy some people think that celebrating holidays like Christmas is something we either can't or don't want to do. That is false. Many holidays have strong links to religion but one can strip those links away and enjoy the core parts such as spending time with families. There are even some alternative celebrations if you even want to distance oneself from all the religious aspects of a holiday.

Christmas is a huge holiday in the western part of the world. It is the observance of the birth of Jesus, the prophet of the Christian religion. Many of the trappings of the holiday like the Christmas tree and gift giving have roots in religions before Christianity and were appropriated into the Christian version.
There is also many non-theistic activities one can do for Christmas like gathering for a shared meal, singing non-religious Christmas carols, making candy and cookies, and helping out at a soup kitchen.
As a non-theist I have always considered the main point of any holiday is the time spent with my family, enjoying their company.
I also support people who celebrate alternatives or more secular versions of the holidays.
One secular holiday is the winter solstice. My Humanist group, Humanist Community of Central Ohio, sponsors a Winter Solstice Banquet each year in December. Marking the solstice is something that has been found across history and cultures. It is probably one of the oldest common human events we have besides births and deaths.
HumanLight is a newer celebration, started in 2001, that provides an "alternative reason to celebrate: a Humanist's vision of a good future. It is a future in which all people can identify with one another, care for each other, behave with the highest moral standards, and work together toward a happy, just and peaceful world".
As Roy Speckhardt, Executive Director of the American Humanist Association, wrote in a recent article:
HumanLight also provides a unique opportunity to show our religious neighbors that humans don't need supernatural religious beliefs in order to live a good, ethical, and meaningful life. In fact, human beings can be good and do good without god, and many people use HumanLight as a chance to give back to the community by doing things like working at soup kitchens or organizing toy drives for disadvantaged children. As countless people have found, giving is often more rewarding than any present one could receive.
An alternative holiday, that originally started as a joke in a TV show, is called Festivus.
Originally part of an episode of the sitcom Seinfeld, Festivus was a made up holiday of the father of character George Costanza because he was too cheap to be involved with Christmas. The holiday included an aluminum "Festivus pole," activities like "Airing of Grievances" and "Feats of Strength," and "Festivus miracles." Although it was part of a fictional TV show some fans adopted the holiday as their own.
Just because a holiday might have a link to religion doesn't mean we have to stay away from it. We can either just celebrate the secular aspects of a holiday or try some alternatives.
Related posts