Came across this image in my Facebook feed the other day and I thought it was an excellent Humanist sentiment.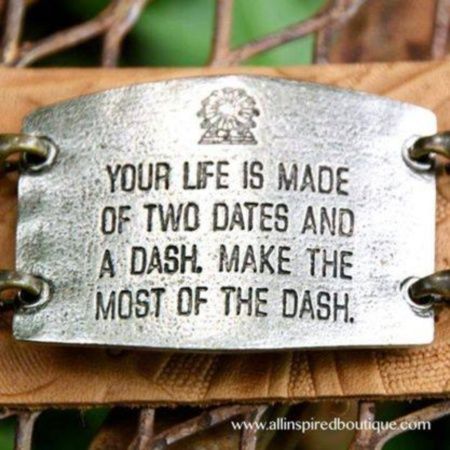 Your Life Is Made Of Two Dates And A Dash. Make The Most Of The Dash
Humanism is all about making the most of the time we have in this world – The Dash. We worry more about the here and now and not some supernatural place after death.
Related posts