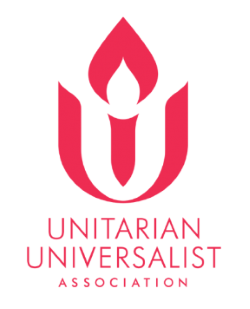 Late last week, I got what could only be described as a gut punch when I learned that the Unitarian Universalist Association (UUA), the group that governs all the Unitarian Universalist churches in the country, had signed a new affiliation agreement with the Boy Scouts of America (BSA). The UUA had broken with the BSA over its policy of excluding atheists and LGBT scouts and leaders. The agreement is just more proof that the so-called non-creedal religion really dislikes atheists.

The UUA dissolved a previous agreement with the BSA in the 1990s because the Scouting organization had banned openly gay members. In July 2015, the BSA dropped its ban on gay adult leaders, two years after it allowed gay youths.

"I am happy to see our two organizations form new bonds of mutual understanding which will allow Unitarian Universalist boys and young men who want to participate in scouting to be able to do so within their own Unitarian Universalist community," said the Rev. Peter Morales, president of the UUA.

Zach Wahls, co-founder of Scouts for Equality and a Unitarian Universalist, also welcomed the juncture, calling it "a good day for the future of scouting."
It's a gut punch because the UUA let the BSA know, in 1992, that it didn't like it's policy of excluding gays, atheists, and agnostics.
The conflict came to head in 1999:
After the UUA General Assembly's 1999 call for Unitarian Universalists
"to join Scouting, in order to work for change from within," however, the BSA closed the door to change by making not just a confession of personal faith in God a precondition for membership, but also a willingness to declare that nontheists are inferior, second-class citizens. The "Boy Scouts' creed" or "Declaration of Religious Principle," which had previously applied to adult leaders, now appears on every membership application, warning: "The Boy Scouts of America maintains that no member can grow into the best kind of citizen without recognizing an obligation to God . . . . Only persons willing to subscribe to this Declaration of Religious Principle and to the Bylaws of the Boy Scouts of America shall be entitled to certificates of membership."

Traditional Values, or a New Tradition of Prejudice? The Boy Scouts of America vs. the Unitarian Universalist Association of Congregations
I was shocked the UUA signed a new agreement with BSA and gave the old 'let's work from within' dodge even as BSA continues to exclude non-theists. I agree with James Croft that the actions of the UUA is a betrayal of atheists, agnostics, and Humanists:
The UUA's response to all this, conveyed to me in private conversations and Facebook and Twitter messages (and to John Hooper, the former head of the Unitarian Universalist Humanist Association, here), seems to be as follows: yes, we recognize there are problems with the BSA's policies (but we're unwilling to be explicit about what those problems are); we will be better able to work from the inside to change these policies (though we have no concrete plan as to how to do so); we will be allowed to teach our theological perspective in scouting troops which we run (but cannot guarantee any changes to the god-language or even that atheists can participate and be leaders); some boys have been able to participate despite being atheists (but we know some have been kicked out too); we respect our Humanist, atheist, and agnostic members and clergy (but not enough to consult them about how this decision would make them feel).

This is a totally feeble response. The Unitarian Universalist Association is the national representative of a religious movement which prides itself on radical religious inclusivity, and the BSA is manifestly not a "radically inclusive" organization. It goes out of its way to actively insult people who don't believe in god – which includes many members of UU congregations and a number of respected UU clergy. Imagine the outcry if the UUA had re-affiliated with an organization which said similar things about Jewish people, Muslims, or Pagans: no re-affiliation would have been possible or acceptable to the UUA under such circumstances, and they certainly would not have considered such a move without consulting UU representatives of those faith traditions.

Unitarian Universalist Association Betrays Humanists, Atheists, and Agnostics
As Croft points out and I can confirm, the UUA has had a rocky relationship with Humanists and atheists over the years. It claims it is a faith with no creed yet I have personally observed a less than welcoming response when atheists have tried to participate.
This latest slight against atheists by the UUA shows there has not been much improvement in the UUA/Humanism/atheist relationship in the almost 10 years since I first wrote about the problems.
I still refuse to support the BSA until all of the discrimination is ended both nationally and in local units.
I just wish the UUA had not caved after such a tiny step in the right direction by the BSA. You don't reward bad behavior after such a feeble gesture.